BABBAR COMPUTERS established on 2006.
Since setup in 2006, Babbar Computers have built a steady reputation for a fast, friendly & reliable IT support company. Originally specialising in the desktop and laptop repair sector and we provide New Desktop and Laptops also. we firmly believe that you will not find a better overall service elsewhere.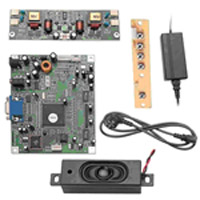 We provide new desktops and Laptops with reasonable rates with AMC's As per there customer requirements.
Our mission statement has always been to give an honest & efficient service, & we believe that by always practicing this we have gained a positive reputation amongst our clients.
Since establishment in 2006, Babbar Computers has been providing individuals & businesses around the midlands with outstanding IT services & support.
Babbar Computers offers the most extensive range of services that are catered for both consumer & business sectors, including: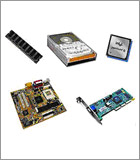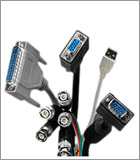 • Laptop Repairs
• Computer support
• Onsite Installation & repair services
• System Upgrades
• Network installation & support
• Data Transfer & Recovery
• System Maintenance & Servicing
• Components & Peripherals sales


We can help with any computer problem whether it is hardware or software based, no job is too small with us. Some of the most common things we can resolve include:
• Computer running slow,
• Virus & spyware removal,
• Software crashing or not responding errors
• Computer does not switch on
• Internet connectivity issues
• Windows / Blue screen errors


If you need a professional service but cannot get your system to us, we offer an onsite callout service that covers all types of IT work. Ideally suited for busy individuals & businesses, who do not have the time or facility to bring their system in.
Our rapid response service can have an engineer to you in most cases same or next working day. Our service is also competitively priced so give us a call to see what we can offer you.


We install/upgrade hardware & software of all computers & laptops. Popular examples include: Cpu, Ram, Hdd, Optical, Wireless equipment, antivirus software installation, windows operating system upgrades (inc Vista).

Babbar Computers carries qualified & trained staff that can offer a component level service on Desktop and laptop repairs.
We have the ability to source parts for any make & model of notebook, so regardless of the fault we can offer a quick turn-around for your desktop and laptop repair.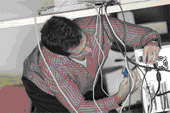 Our comprehensive service is designed to take care all of all those worries that arise when your system breaks down:
Services will provided in south delhi only

Babbar Cycles established by Mr. S.C Babbar since 1962 .These days technology is all around us, especially remote bikes, cycles starting from 2yrs to elders, in recent years cycles is becoming in most of us use on a daily basis.
Kalka Real Estates its means "KALKA MAA" has bless there children with love and Happy prosperous life . We are extremely....